Great visual design appeals to the eye of aesthetics. It is only possible if you know how to put emotions merely in a picture. So, be it business cards or product logos, you need to send the right message to the audience.
Therefore, the graphic designer is the guy for you to connect your brand with people.
Remember that it is essential for creating a brand identity. This particular person will be the one giving you a high route to connect with your customers through accurate visuals. So, in the times of digital ventures, you need an experienced graphic designer to design the most amazing logo for you.
If you have a brilliant idea in mind, but your logo seems to be disconnected. It might not leave a huge impact on people. So, if you want to make some real effort, you need a graphic designer with flawless expertise in it. Now, the question is that if you are ready to invest in it. And if you have to calculate the budget how would you manage it?
What Do You Need to Look for a Graphic Designer?
While you are working and choosing a graphic designer to offer you a good design of the logo. Before jumping into the cost of a logo designer, you need some solid considerations. So, for your ease, some of the factors are discussed below that will help with the calculation of a budget you need to put aside for a logo.
1. Experience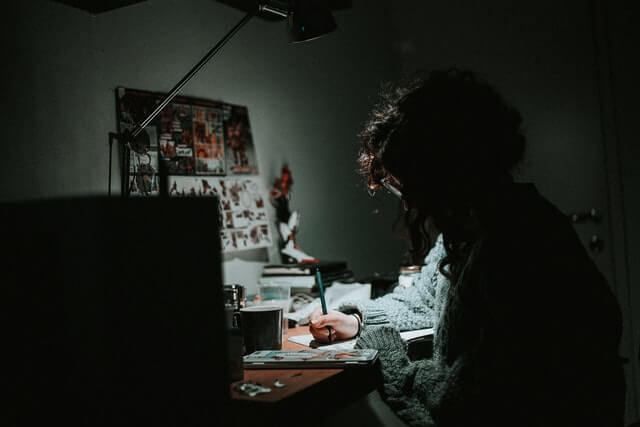 The first thing to focus on hiring a logo designer is his experience with the industry.
And a great designed logo is no less than a treat for a business starter.
However, the novice is also talented in many cases, but if you go for an experience, you will have to pay for all years of sweat and tears too. However, with a novice, you can always limit your budget by judging their adaptability and understanding of graphic design.
2. Reputation
Hiring a graphic designer requires more than just talk. It needs a person whose creativity is polished and understands the business dynamics too. So, reputation matters for that sake. You can't have someone as a part of your team for the sake of having one.
3. Work demand
Next thing that you need to keep in mind as an important factor is the kind of work and demand. You must understand that these creative minds need their time and pace to think and brainstorm before they can come up with any ideas.
4. Constantly Learning
One of the important traits you need to find in a graphic designer is the one who constantly learning and improving his skill. They always deliver quality work since they know the latest trends in the industry.
5. Time Managment
Nobody wants to hire a graphic designer who can't deliver projects on time due to procrastination or any other lame excuses. He must be professional and can work under pressure.
Cost Breakdown for Hiring a Graphic Designer
If you are already running a full-fledged business, you would know many different types of resources, for example, in-house or freelancers.
For one-time work, you may just need a freelancer to design a logo. So, the cost of a logo designer will vary and will totally depend on the type of work you need and the time or expertise it will require.
According to the freelancer, the following is the cost breakdown for hiring a graphic designer:
| | |
| --- | --- |
| Solution | Cost |
| In-house graphic designer | $30,000 to $60,000 USD per year |
| Design agency | Depends on the service, but agencies generally charge around $85–$100 USD per hour |
| Software as a Solution (SaaS) | Canva's premium plan is $9.95 USD per month |
| Freelance graphic designer | The average project on Freelancer is completed for $140 USD |
However, this is the cost of a generic graphic designer for social media banners is not a logo designer. If you are looking for the designer to design your logo, the following is some of the information you need to know.
Cost for Good Logo Design – Factors to Impact the Cost
A good logo design cost can be around $300-$1300 and the price range will vary as per the requirement of the quality of a logo. You might need to consider that either it is for a small business, a huge organization, and also the products and services. Moreover, you will need to consider the following main factors while considering your price points for a graphic designer.
A logo might just cost you around $10-$50 if you just need a generic type of logo. It can be made through online platforms.
If you hire a professional designer, it can cost you around $300 to $800. They will offer you seamless quality. Mostly you will find a freelance designer with a smaller portfolio. They can be surprisingly talented too (if given a chance).
If you are hiring a person with more professional experience and expertise, it will cost you around $800-$2,500.
Lastly, you can hire an agency with a team of designers and guaranteed creative strategies. However, they are costly and will charge more than $2,500.
Now, it is up to you. You must figure out where your company stands. The position of your company in terms of both budget and quality will further define your option for hiring a logo designer.
You can also go for as low as $300, but you might not get the better quality for going lower than that. So, having an open budget may benefit you in the long term. Plus, once your company starts bearing the cost of resources, you can always have an in-house designer to relaunch your final logo. Still, the initial impact is always more powerful than anything else.
Summing up 
In the end, right now freelancers are more in demand. Multinational companies do have a team of professional and experienced designers including the sketchers to perform all designing jobs.
But still, many companies with a limited budget or vast goals lookout for more talent. We understand the need for creativity is in demand and to fulfill the space, we need more brilliant people in it.
However, if you want a logo design working from the professional, you need to go for a bigger budget.
But before going down that road, you must have a clear mindset about the needs of your company and the way people will respond. So, understand the process and decide your options accordingly.